4.5 Stars
Young interior designer Ava O'Shea has an appointment for a first consultation at The Manor with the owner, Mr Jesse Ward. She is expecting nothing more than an overweight, cravat wearing, well-to-do countryman, and on arrival, nothing would suggest otherwise. How wrong could she be? This Man is devastatingly handsome, charming and confident. He is also a conceited, hedonistic playboy, who knows no boundaries. Ava desperately does not want to be attracted to him, but she can't control the overwhelming affect he has on her. Every instinct is telling her to run, so she does, but Jesse Ward is not so willing to let her go. He wants her and is determined to have her. She knows she is heading for heartbreak, but how can she run when he won't let her?
Buy now at Amazon.com
My Thoughts;
So after spending two days looking pretty much like this........
I am now feeling like this......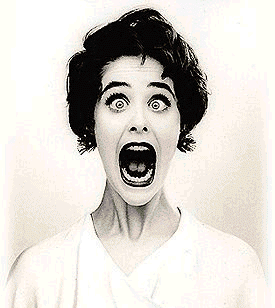 Wow is pretty much all I can say at the moment. I was drawn into this book from the first chapter and there was no way I was getting out. I am totally, infuriatingly in love with Jesse Ward. He is definitely making my swoon worthy male list. Ok YES, it is a very long list (don't judge me), but he is definitely working his way to the top. I can't at this moment even wrap my head around how I am feeling. I was taken on a roller coaster ride of emotions. Up and down back and forth and I may have even been flipped upside-down for a bit.
Ava, while I love the strong willed woman that she can be, has such insecurities She needs to stop letting her past interfere with her current relationship. She needs to be honest and open and not so closed off. Jesse, oh Jesse, what can I say. I love a damaged male. I am such a sucker. This book is filled to the covers with the angst and love and heartache and sexy times that i love in a book.
I feel a physical need for the next book in this series. January can't come soon enough.